Loran Mutafov - Résumé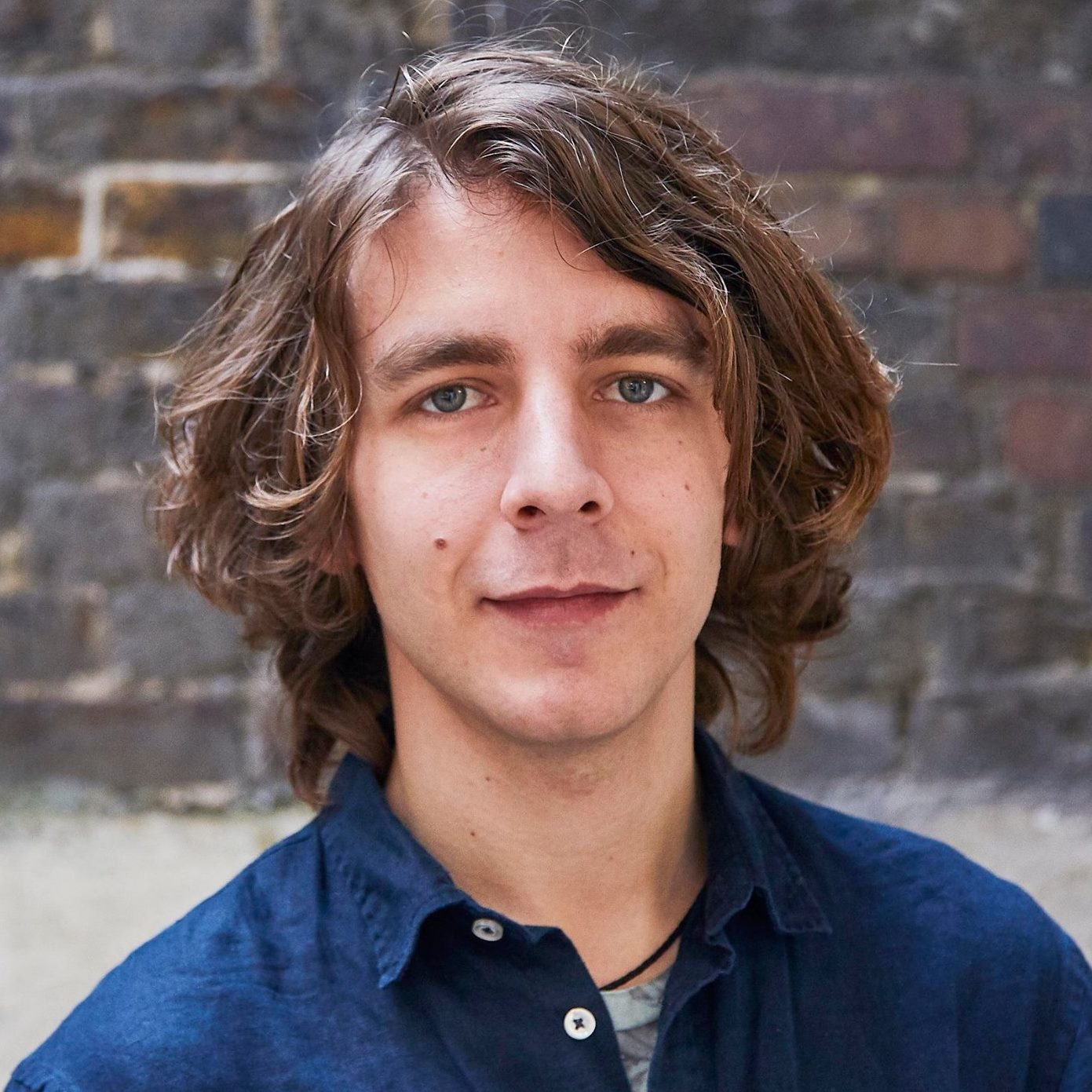 I'm

Loran Mutafov
Developer and Human
Age

32

From

Varna, Bulgaria

Currently

London, United Kingdom

Based in

London, United Kingdom

E-mail

[email protected]

4 Jul, 2023 🗽

Contracting

Currently Unavailable
Download resume as PDF No-faff version
Hi, I'm Loran.
Software & Ops Engineer, mainly specialising in backend development. Experienced with all stages of the development cycle for agile projects. Well-versed in numerous technologies including Go, SQL, NoSQL, Kubernetes, Terraform, AWS and others.
Skill overview
Kubernetes, Terraform 😍 3 years
AWS, GCP, Docker 😍 6 years
Agile Scrum & Kanban 😍 8 years
Test-driven development 😍 6 years
macOS & Linux 😍 10+ years
MySQL, PostgreSQL 10+ years
JavaScript, PHP, HTML, CSS 10+ years
Symfony, Laravel, MVC, REST 7 years
Prometheus, Grafana 2 years
Bonus: Drumming, Acting 5 years
Work experience - 10 years
Nov 2021 - present

Element Human
DevOps Engineer - London, England
Inherited the whole infrastructure, as the previous DevOps engineer had left
Performed all sorts of overdue updates of Terraform, Kubernetes and other supporting tech with zero downtime
Planned and started rewriting the backend from Python to Go
Organised Go Dojos to familiarise the team with the language
Helped management figure out what observability means to them
Improved observability of our systems to help keep track of key metrics
Identified many areas of the product where tests were missing
Guided team on a sensible and pragmatic approach to tackling the above without burning out or dying of boredom
Got the cofounder to say he loves his job again after some of those tests were in place and the product became more stable as a result
More details on https://loran.dev
Element Human tracks attention and emotion to help better understand human behaviour and reactions.
2015 - present

Royal Technology
Owner - Varna, Bulgaria
Forged successful relationships with clients
Discussed their needs and planned implementations
Built projects with an agile-driven approach
Royal Technology was born out of the need to invoice clients for website-work.
Most are listed below, in the Portfolio section
Nov 2020 - Nov 2021

Thunes
Software Engineer - London, United Kingdom
Wrote an API Gateway for a greenfield project
Wrote stable REST APIs to sit infront of archaic, SOAP-only banking systems
Wrote a Go package to standardise http actions and responses for our team
The rest is confidential
Thunes is one of the companies working behind the instant-payment companies. One that actually moves money between countries and balances out accounts.
Sep 2019 - Nov 2020

Appear Here
Software Engineer - London, England
Part of PG (Profitable Growth) team
Deliverables driven by OKR metrics
Improved website Apdex from 0.6 to 0.85
Reduced CI runtime from 1.5h to 45min
Stabilised CI builds from 30% to 90%
Created process for flaky spec prioritisation
Identified and implemented many performance improvements for the main website
Delivered customer retention focused payment process improvement
More details on https://loran.dev
Appear Here is the world's leading marketplace to rent retail space. Its mission is very simple - to create a world where anyone with an idea can find a space to make it happen.
Oct 2018 - Aug 2019

Gousto
Software Engineer - London, England
In squad Parsnips (Supply Tribe)
Squad agile champion
Tech team events (Event Avocados) champion
Planned and led refinements and retrospectives
Planned team capacity, tracked metrics
Ran and evaluated experiments to increase velocity and reduce team cycle time
Planned and iteratively delivered migrations from legacy monolith to microservices
Changed source of truth to new microservice
Implemented messaging to decouple microservice
Aligned squad on preventing circular messaging loops
Aligned with Data Science on ways to pull data
More details on https://loran.dev
Gousto is a recipe box company, delivering all ingredients in the exact amounts.
Jul 2016 - Oct 2018

Amara Living
Software Engineer - London, England
Delivered core-repository features, optimisations, fixes and implementations
Planning systems architecture changes for future scaling
Brought VarCon to PHP
Delivered key Symfony1 to Symfony2 migrations
Proposed new marketing channel - chat bots
Proposed an interdepartment work&bond scheme
Proposed work-on-something-of-your-choice Friday afternoons
Bonus: Successfully led christmas decorations - ask me about the BUG! button
Amara Living is a premium home-fashion retailer and as of recently - also a brand of its own.
A by Amara
is among the newest names in the home fashion industry, and is also one of the best performing brands on the website.
Feb 2014 - Nov 2014; Jul 2015 - Jul 2016

Composity
Software Engineer - Varna, Bulgaria
Delivered features for the company's core products
Planned and executed incremental architectural changes
Introduced the company to peer code reviewing
Introduced the company to best agile practices
Introduced and implemented a simpler design and UX for the back office
Proposed migration from Angular to React to create a true mobile experience
Composity has a variety of interconnected business tools for SMEs, including CRM, Invoicing, eCommerce, Inventory tracking, and more. The products are integrated, but can work separately as well.
November 2014 - June 2015

Starcoders
PHP Consultant - Kapellen, Belgium
Delivered new features and bugfixes for a userbase of millions, often with immediate impact
Planned and delivered commands for mass-database-updates
Starcoders is an internatnational agile software development company mainly specialising in PHP.
2013 - 2014

Owned it
Software Engineer - Birmingham, England
Delivered new features to the core product
Planned day-to-day development tasks
Planned and executed integrations with more ecommerce platforms
Trained a graduate programmer
Introduced better programming practices within the team
Supported clients both online and on-site
Owned it is an ecommerce marketing agency. Focusing on optimising ecommerce flow and reducing abandoned carts, their clients have seen increases in conversion as high as 50%.
2010 - 2011
Web Developer
Web Agency - Varna, Bulgaria
Planned and delivered a systems integration for one of our biggest clients
Delivered a project for the NY Times (it was a Flash one, haha)
Delivered changes to our regular customers' websites
Planned and executed server migrations ensuring minimal down-time during off-hours
Developed in the pre-git, almost-pre-framework era
This was one of the biggest web design companies of its time in my hometown of Varna, Bulgaria. The company is under new ownership as of a few years.
Education
2011 - 2014
BSc (hons) Business Information Systems
Cardiff Metropolitan University
2013
Erasmus Programme
University College Birmingham
Companies I've worked with
References
I work with many talented young professionals, and Loran is, without a doubt, a top notch candidate, and would excel at a high level when tested. Many times before, Loran has displayed excellent communication skills, motivation, self discipline, and being able to work in a team atmosphere.

Chris Fitzpatrick Overlooked Ventures, President

The communication skills of Mr. Mutafov impress with psychological depth and adaptability against the attitude of customers both in the presentation of a specific service, and in the process of its implementation.

Pepa Petrova Protema Ltd, Manager

We were pleased with his programming skills coupled with his organised working style. He's got very good communication skills both written and verbal.

Sonu Bubna Owned it, Co-founder
Client portfolio & Projects
Client portfolio & projects sample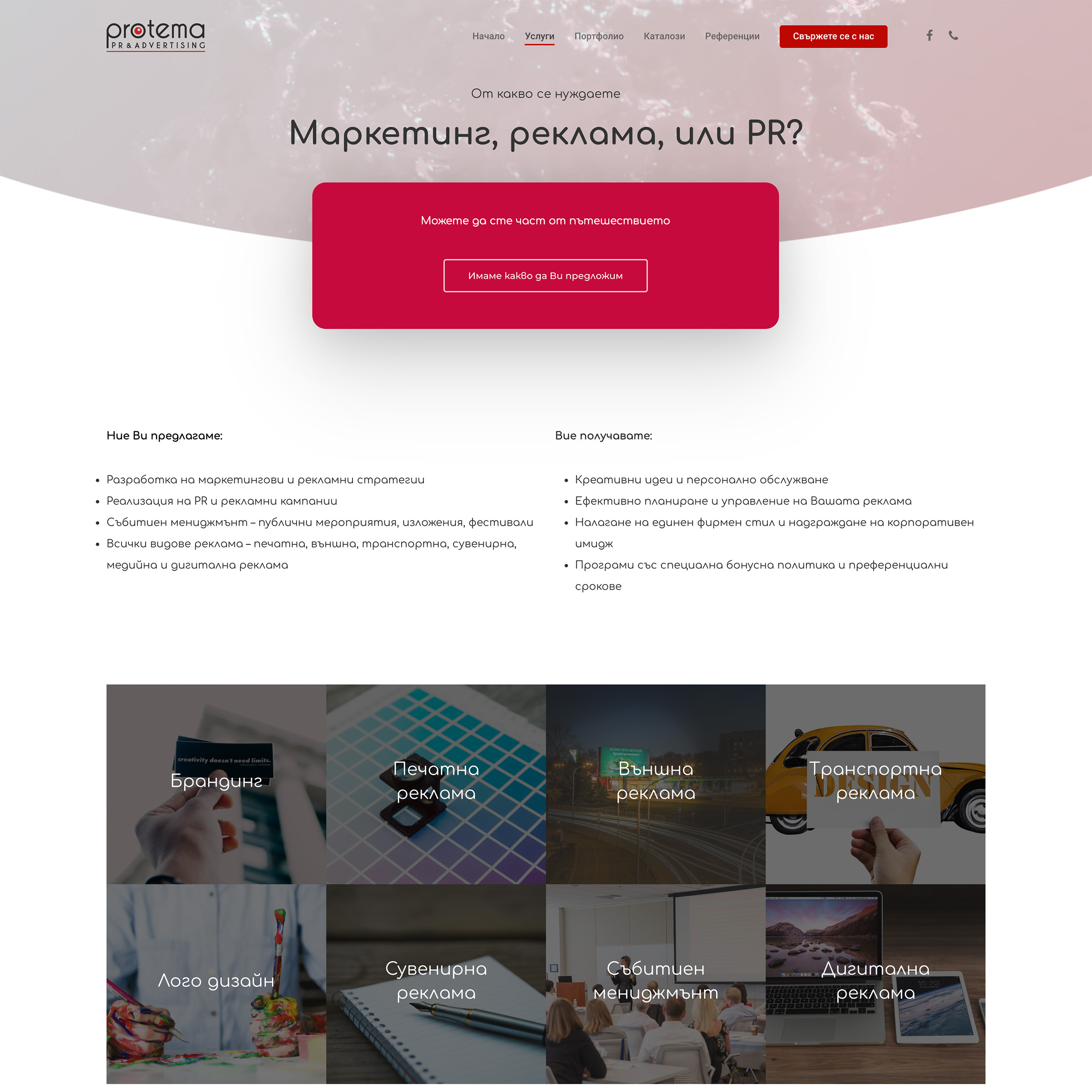 Protema
A local PR and marketing agency.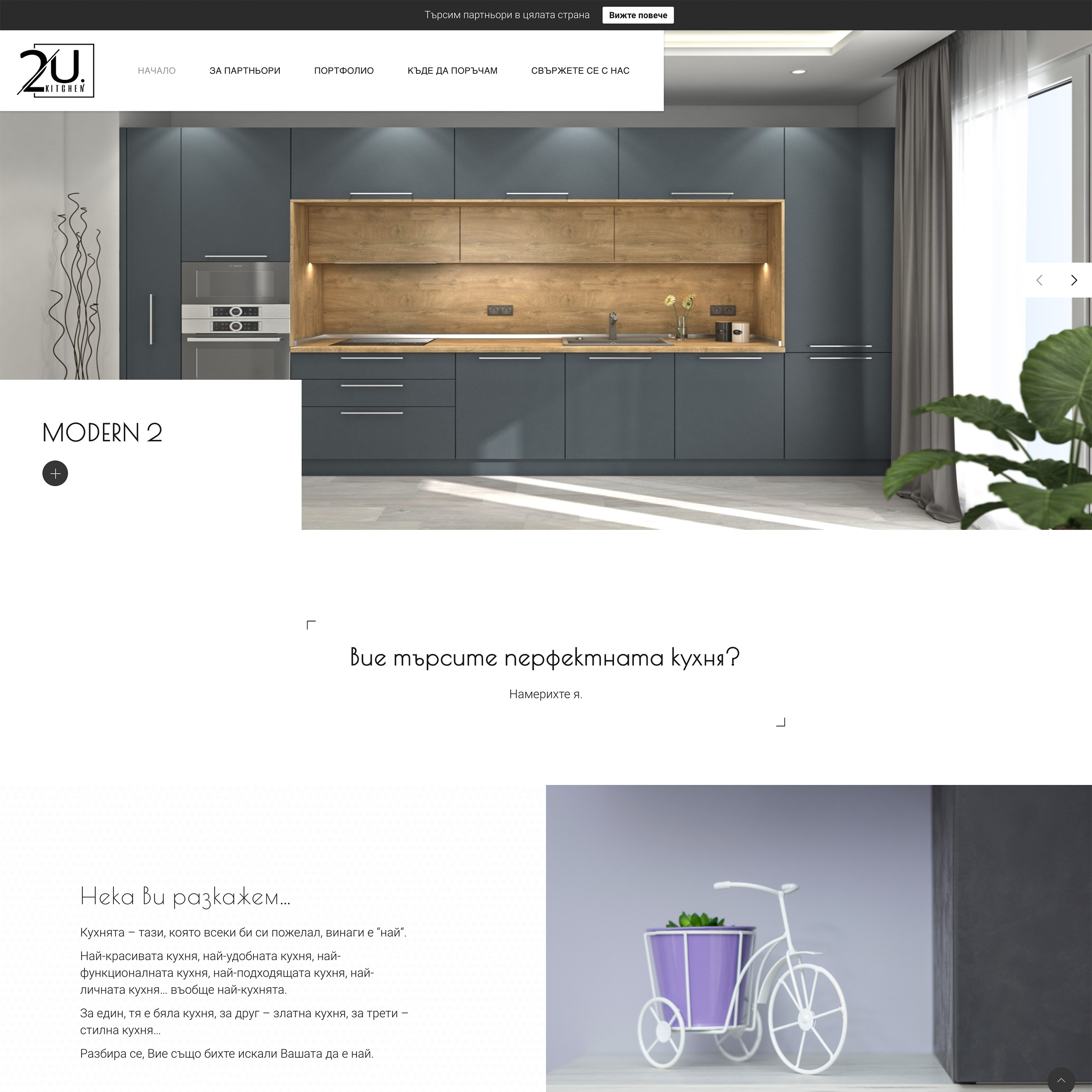 2U Kitchen
A local kitchen interior design company.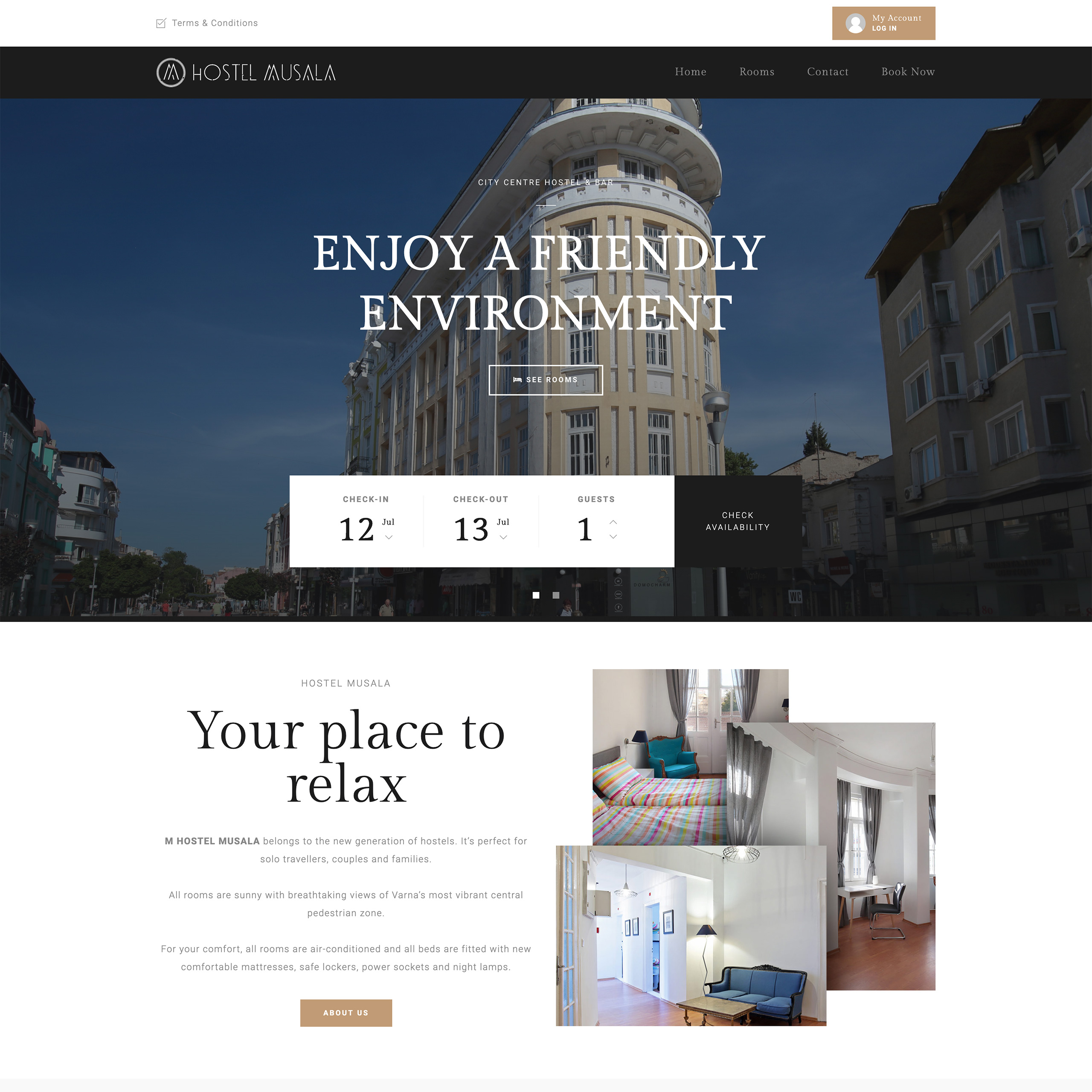 Hostel Musala
A local hostel, and one of Varna's most iconic buildings.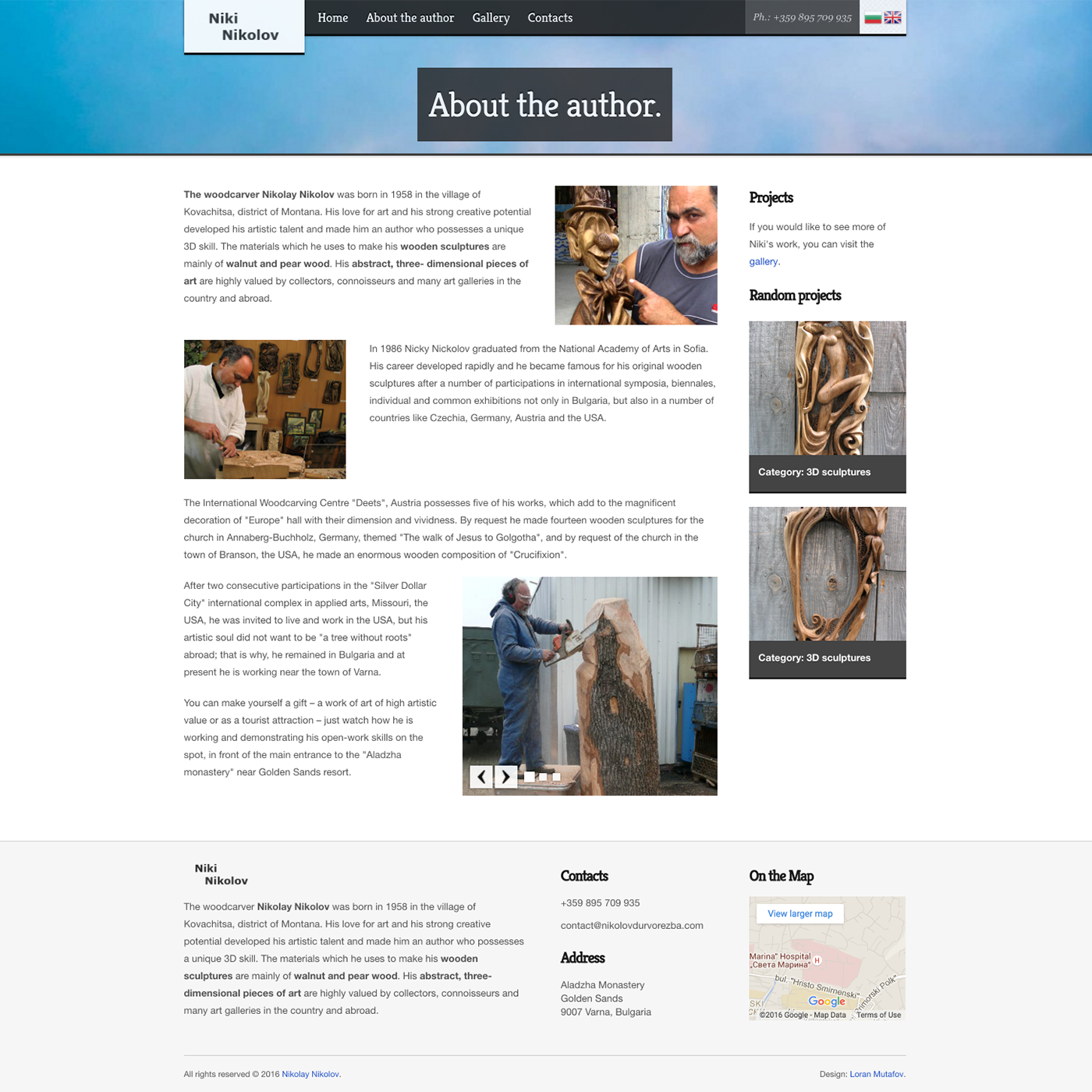 Nikolay Nikolov
An internationally renowned woodcarver from Bulgaria. Nikolay needed a website to showcase his work, and to provide for a more convenient way for people to contact him.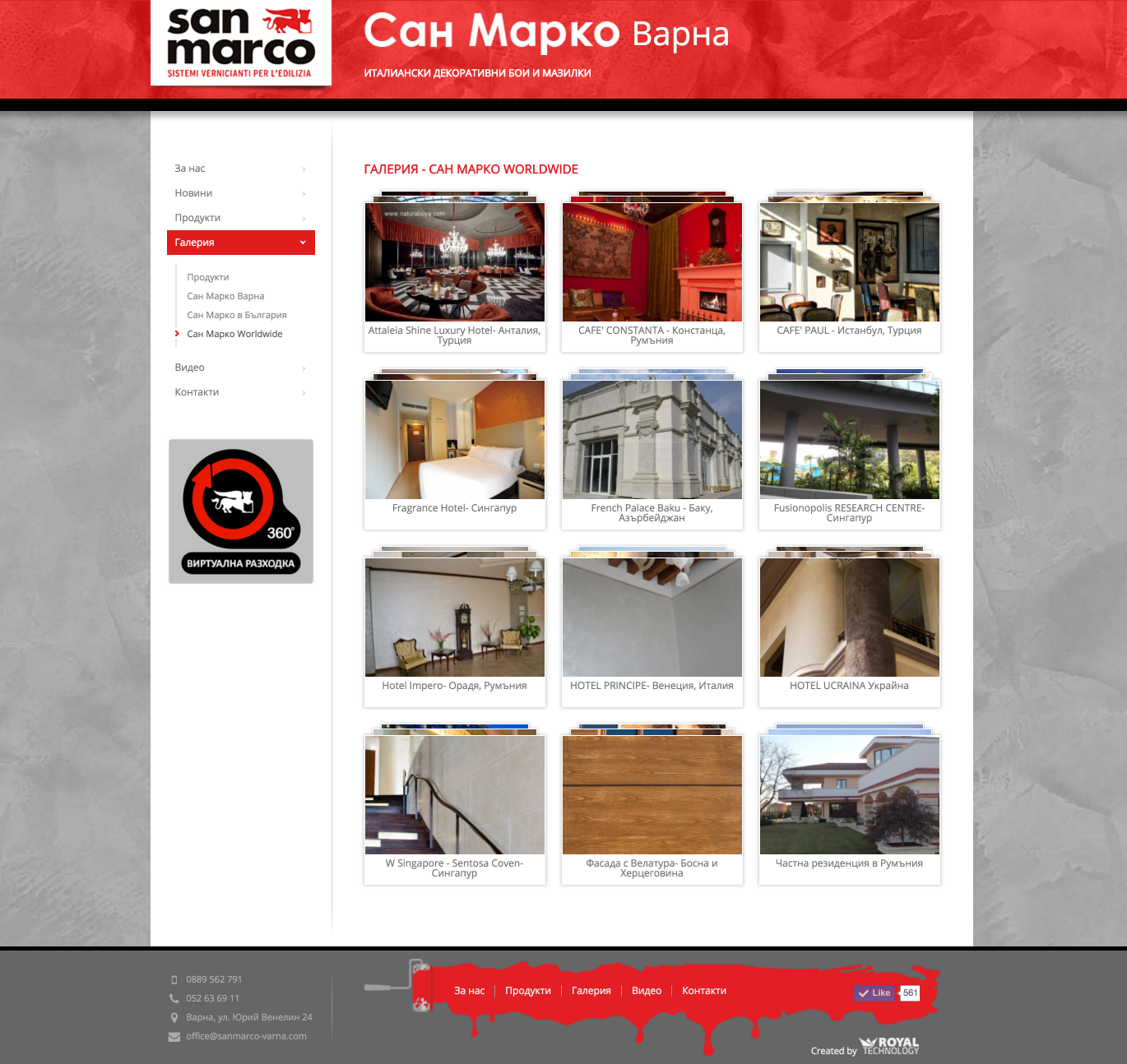 SanMarco Varna
A local Colorificio San Marco certified company, specialised in selling Italian paints and varnishes.
BohoChic house. - handmade gifts, jewelry, clothes, and all kinds of goodies
The website's target is to provide customers with a convenient way to shop and stay up to date with the store's collections, during all hours of the day.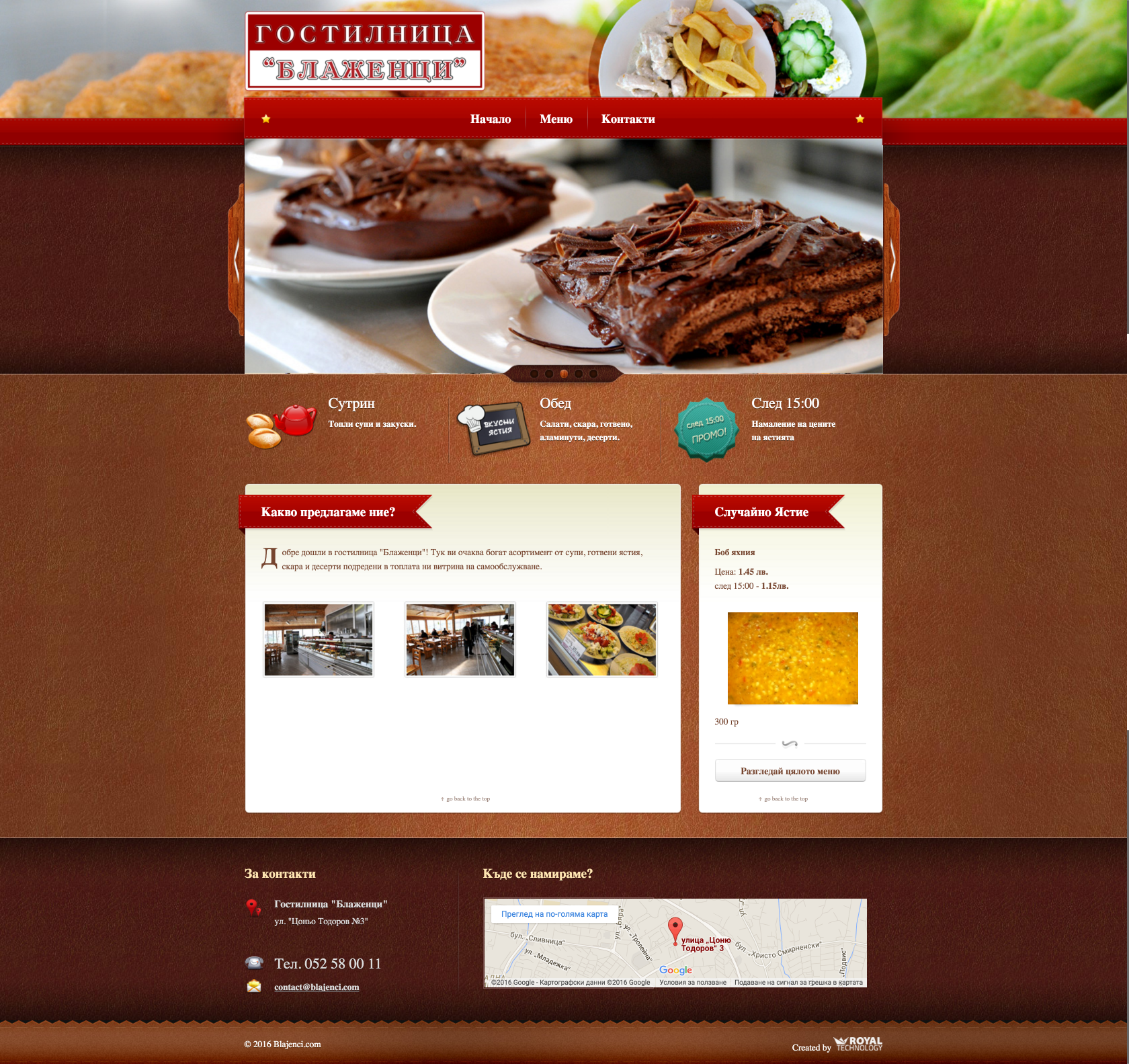 Blajenci
A local eating house's presentational website.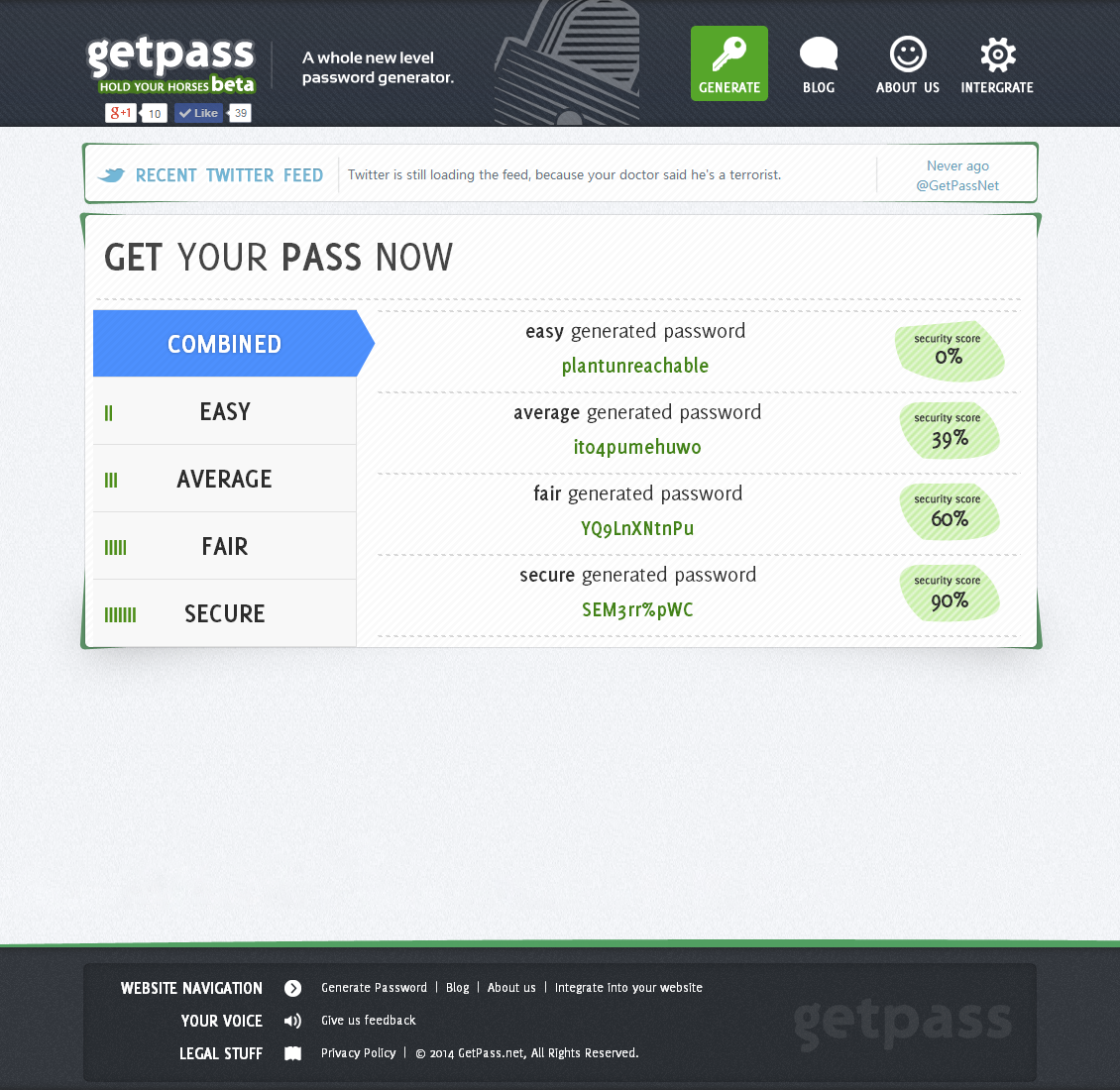 GetPass
A password generator done during boring-times.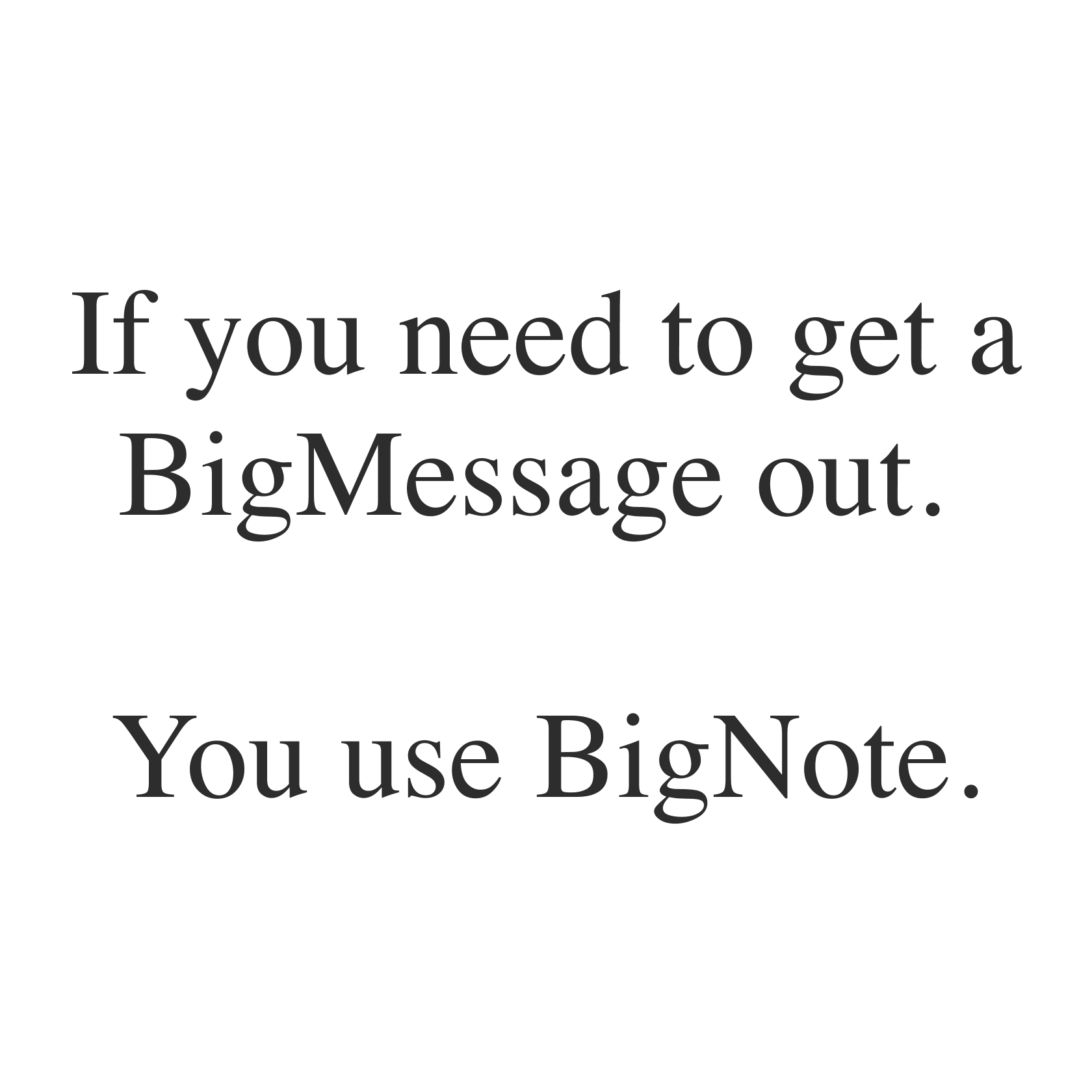 BigNote
A JavaScript project done during boring-times.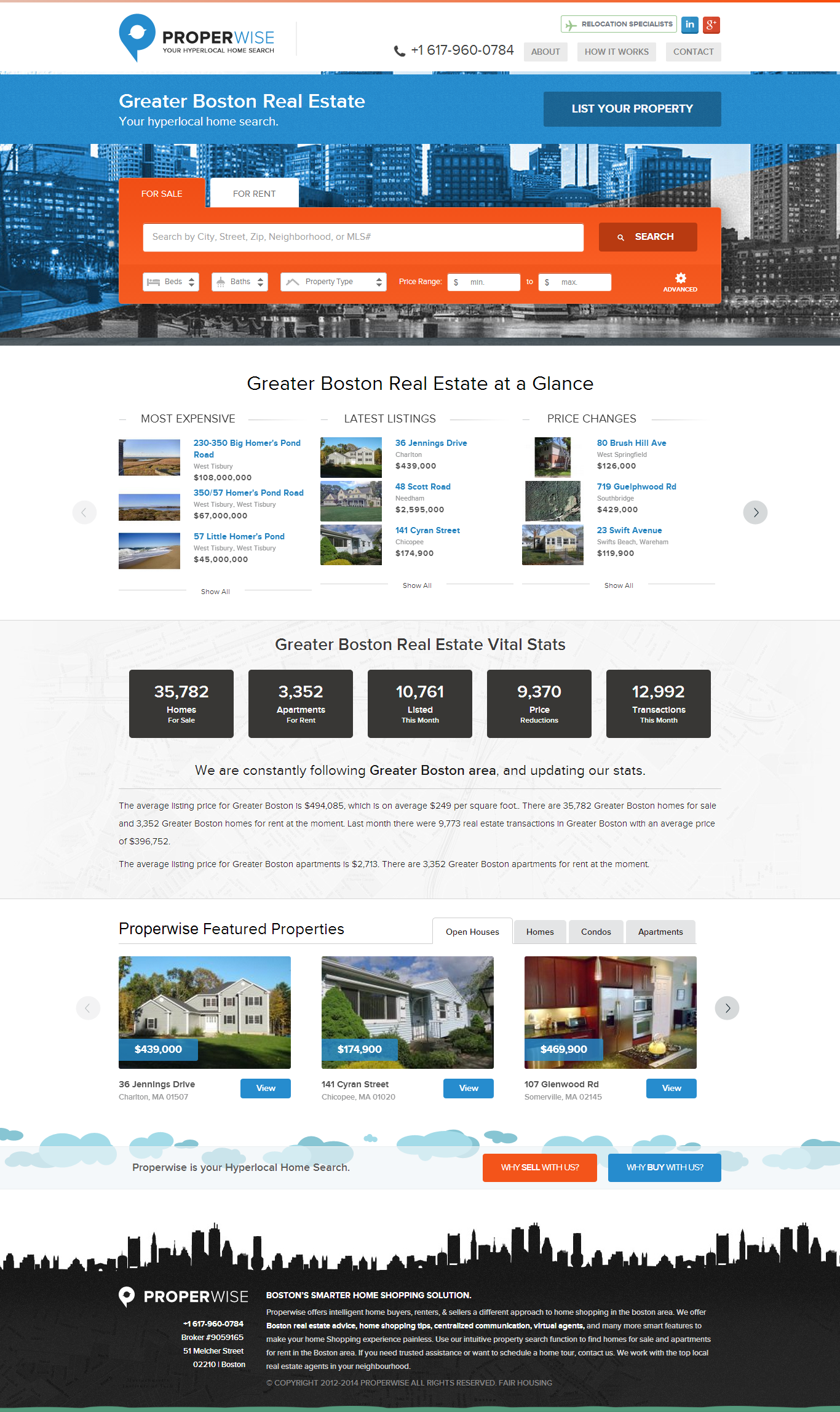 ProperWise
A Boston-targeted real estate website.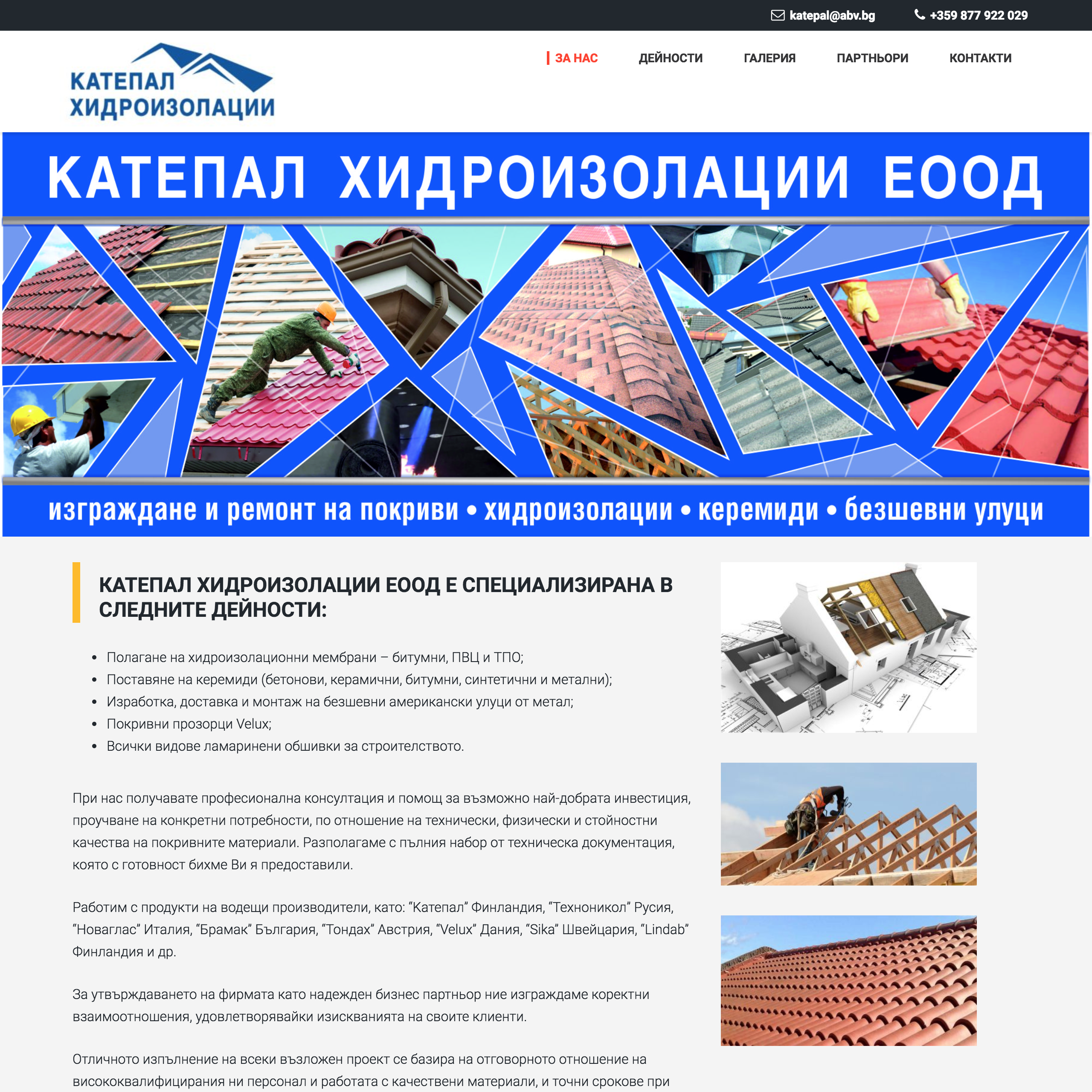 Katepal Hydroisolation
Rooftop-care company in Varna, Bulgaria.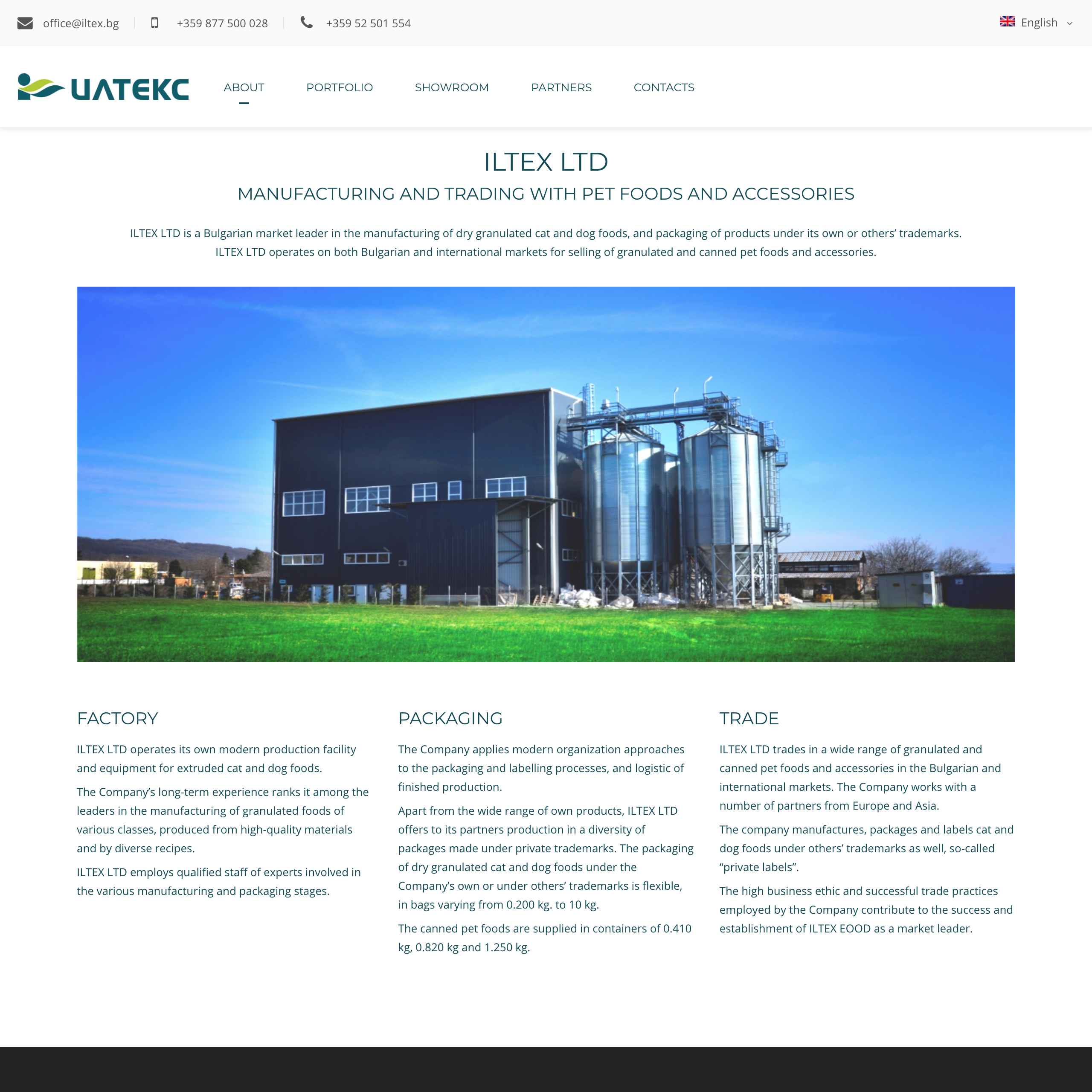 Iltex
A bulgarian pet-food manufacturer's presentational website.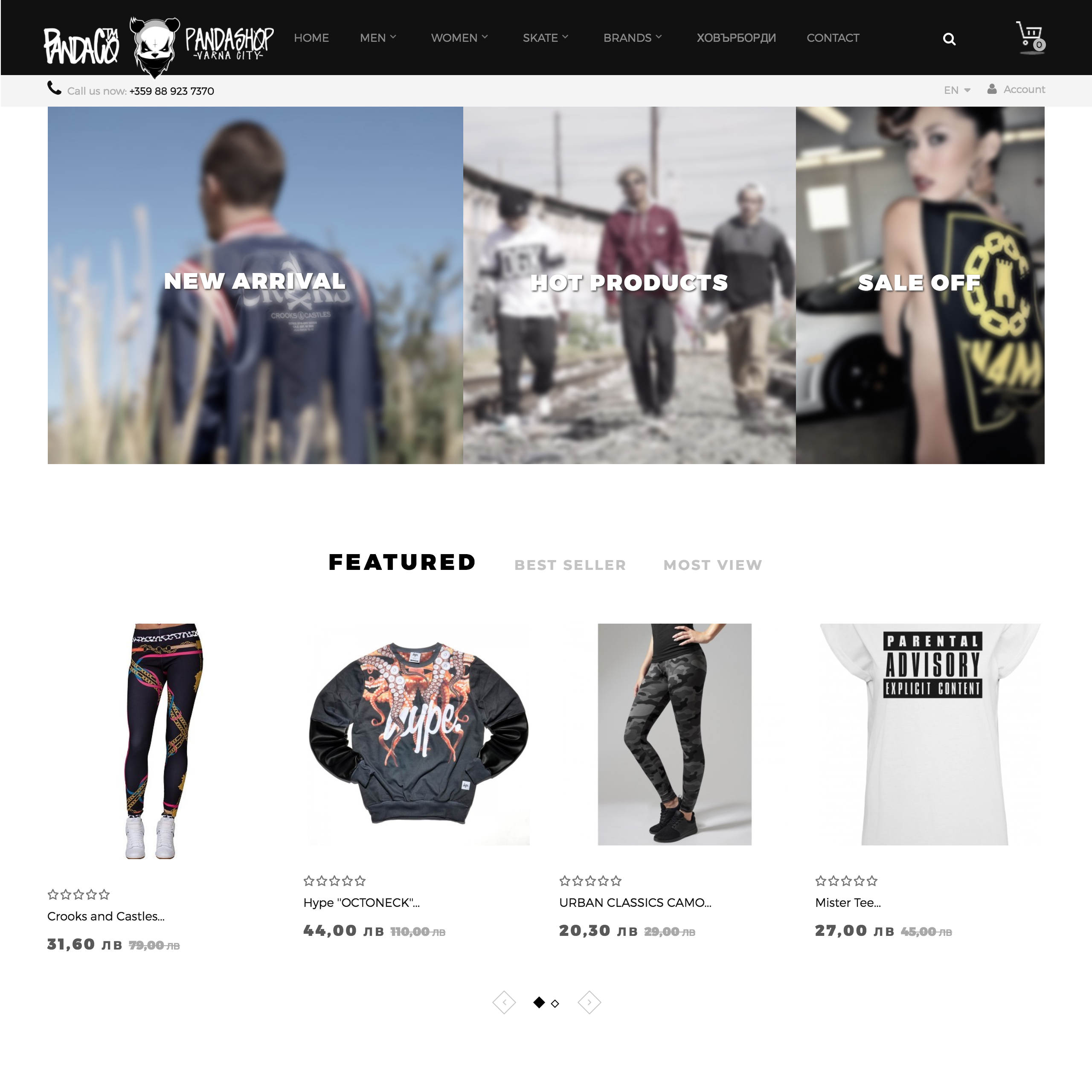 Pandashop
A local premium-fashion shop, owned by a famous bulgarian musician.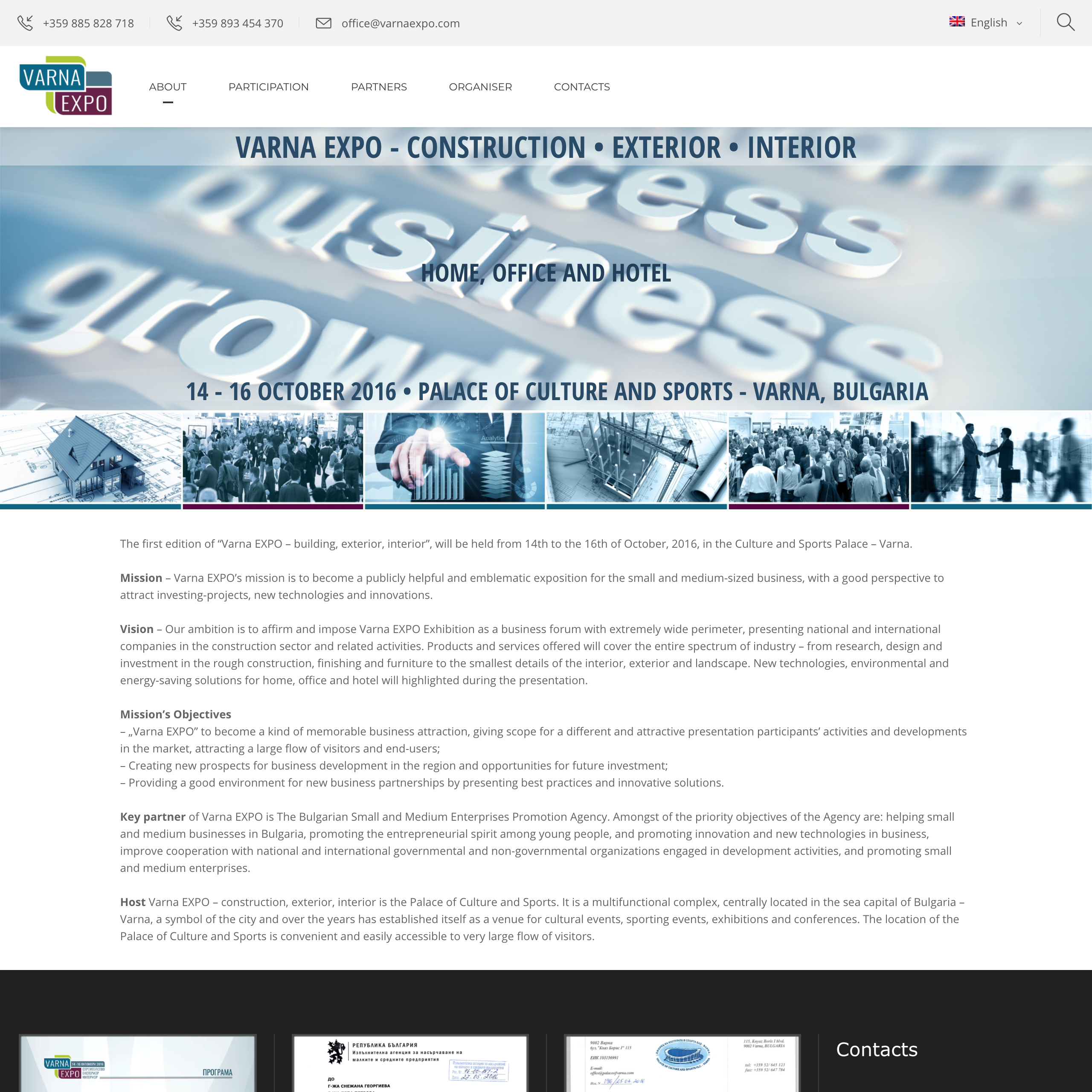 Varna Expo
The website of an architectural expo in Varna, Bulgaria.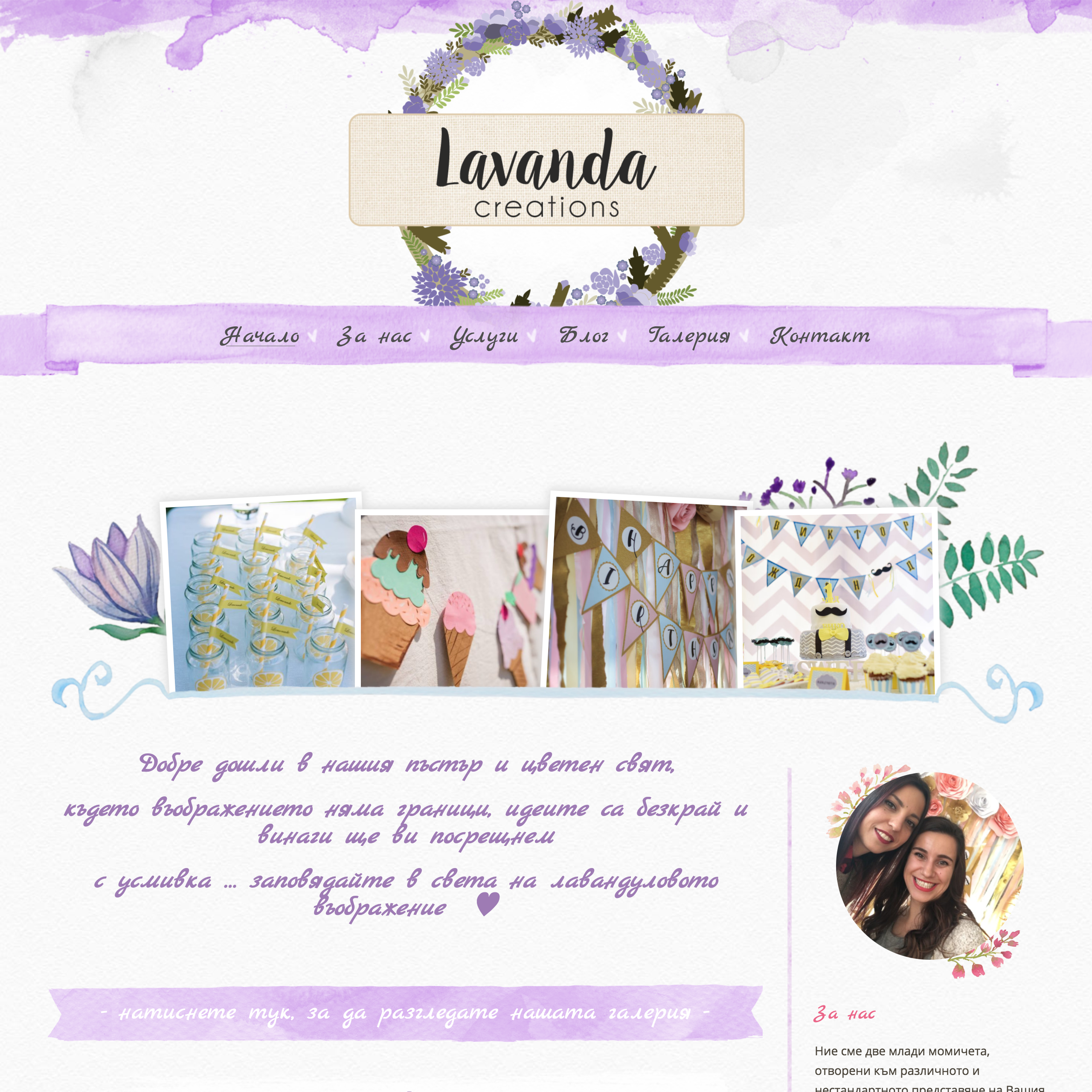 Lavanda Creations
Events organisation company in Varna, Bulgaria.